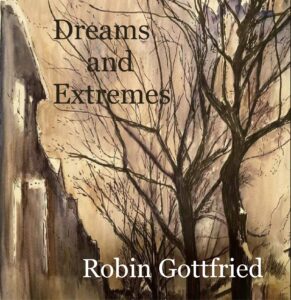 Robin Gottfried – Dreams and Extremes
– Peter Bruce Wilder – Conceptioneering

"Dreams & Extremes" the newest labor of love from veteran singer-songwriter/multi- instrumentalist, Robin Gottfried, continues to remind the rest of us mere mortals that when presented with challenging situations, like a worldwide Pandemic and the ongoing gelatinous period between Pandemic and Endemic, humans have a choice… whither into a corner, or CREATE.
Robin has shown, again, with this most enjoyable set of recordings, that rising above the noise and pessimism can result in great rewards.
Worth a listen.
---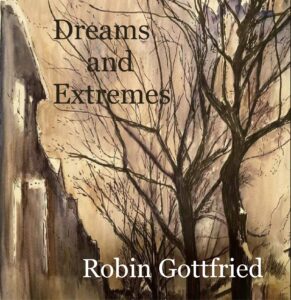 Robin Gottfried – Dreams and Extremes
by Chris Farnsworth – 7 Days, Burlington, VT

Robin Gottfried's 2020 LP, Our Trip Up in Time, was a record of mixed fortunes but loads of promise. Dreams and Extremes doubles down on Gottfried's previous work, showcasing his crystal-clear vocal melodies, jam-rock-flavored guitar and strong, idiosyncratic songwriting. There's a late '70s filter on the album, with one foot in yacht rock and another in blues on songs such as "Take Me to That Place," which could almost be a theme song for a lost sitcom. It's a big album: The Burlington-based Gottfried wrote all 14 songs, which feature some of his best material to date. One gets the impression that Gottfried knew exactly what kind of record he wanted to make — and then made it.
Key Track: "Unseen Marauder" Why: Multi-instrumentalist Gottfried builds a groove on piano and funky guitar runs to create a song that combines yacht rock and a Phish influence. Didn't see that one coming.
---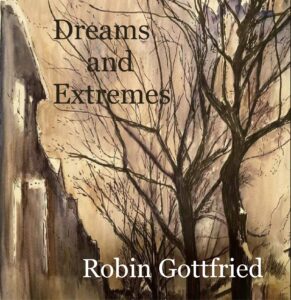 Robin Gottfried – Dreams and Extremes
– Anya Jaremko-Greenwold, art + culture critic

Robin Gottfried's "Dreams and Extremes" was inspired, in equal parts, by surviving a pandemic, his longtime marriage, and—to paraphrase French philosopher Albert Camus—finding an invincible summer in the midst of our world's metaphorical winter. "In the safety of this room, I can look upon it all" the singer-songwriter croons on the album's title track, surveying our planet's travails from the (relatively) sheltered perch of art. On "When You Dream," Gottfried's mellow vocals layer with Billie Fountain's wistful falsetto, pondering questions of what we've all suffered in recent years and the kind of reparations we deserve ("do you curse at the gods that have left you thinking there is so much more?"). The album's standout love song and resident earworm (guaranteed you'll have it stuck in your head) is closer "Someday I Will," co-written with Dominic Hardy; the track details the trials of a relationship alongside the acknowledgement that even true romance takes hard-won patience and a willingness to forgive your partner for the crime of being different than you. "Some days it will be all we can do / to let go of all the things coming in between me and you" the song begins, and concludes with Gottfried apologizing for "the nights you slept upon the guest room bed" following a soulful, intriguing guitar solo. In a time of global uncertainty, Gottfried remains certain of the important stuff.
---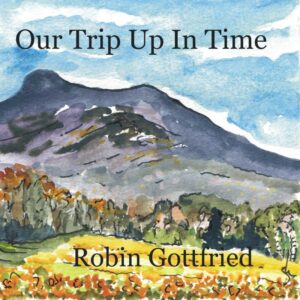 Robin Gottfried – Our Trip Up In Time
by Chris Farnsworth / Seven Days

Our Trip Up in Time is awash with the spirit of love and the enduring promise that love can overcome all. Maybe I've just been locked up in my house too long, but listening to an album so dedicated to positivity and affection got me all misty-eyed…

To be clear, Gottfried is a hell of a guitar player. The record is filled with tasty licks and bluesy riffs. He also handles the bass and keys, as well as lead vocals, so there's no doubting his talent…

Our Trip Up in Time is a defiant genre piece by a musician seemingly uninterested in masquerading as something he's not…
---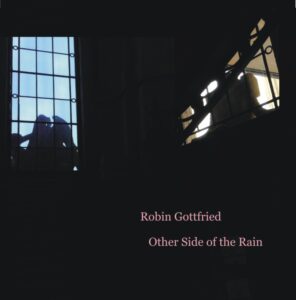 Robin Gottfried – Other Side of the Rain
by Peter Bruce Wilder CONCEPTIONEERING

Robin Gottfried remains one of the most dedicated, honest musicians and composers I know. His songs are meticulously crafted, with a solid nod to the immersion and experience of both a master of his craft and an honest, open exposition of his own thoughts. The Other Side of the Rain is an optimistic recording, one that should be listened to on multiple levels, not the least of which is just to enjoy some good tunes. Careful mastering by Lane Gibson adds a level of sheen not often heard in regional recordings. Pick up your own copy soon.
---
Robin Gottfried – Other Side of the Rain
by Dan Bolles / Seven Days

"Gottfried renders each of the album's 11 cuts with great care and craft. His complex and finely detailed arrangements waste not a single note or phrase. He's somehow both flashy and efficient."

"… Gottfried is the genuine article, plying his trade with a refreshing lack of irony and pretense. The latest example of the man's songsmithing is his ninth album, Other Side of the Rain. Though released in Vermont in late 2017, the record could easily be mistaken for a breezy relic from sunny California in 1983. And that's a good thing."

"…musically the style shares as much rock DNA with prog as pop. Put another way, it might be soft cheese, but it's a well-aged, complex and tasty Brie. And Gottfried is one damn fine cheesemonger."

"It's worth noting that, aside from Ian Koeller's drums, Gottfried plays every lick and sings every note on Other Side of the Rain — yet another testament to his exceptional musicianship. It also bears mentioning that Gottfried was fairly certain his 2015 album, Caspian Sky, would be his last — a notion alluded to in the album's minimal liner notes. Luckily for local yacht-rock fans, the muse sailed his way again. Here's hoping it continues to."

Read the full review here.
---
Robin Gottfried – Caspian Sky
by Peter Bruce Wilder CONCEPTIONEERING

"Caspian Sky", the latest album from my long time friend, fellow musician and album creation competitor Robin Gottfried is worth your listen and subsequent investment. Robin's nuanced sense of harmony has many influences; his sense of groove has brought him to the reality of hiring real drummers…a modern miracle in our computer determined world of late. Lyrically, he explores love, loss and deep sense of place. I appreciate an artist who is thoughtful and throws himself upon the lions, merely from an unquenchable urge to document, to express and to relate his particular perspective. Performed local and regional musicians, and flawlessly mastered by Lane Gibson (www.lanegibson.com), "Caspian Sky" is something I will be listening to… a lot.
---
Robin Gottfried – Caspian Sky
by Dan Bolles / Seven Days

Robin Gottfried is a veteran songwriter who has been based in Burlington since 1978. In that time he's played in numerous local groups, in addition to his steady output as a solo artist. Since 1994, he's released eight full-length albums, including the recent Caspian Sky.

iTunes files Gottfried's latest as easy listening — presumably because the online music giant doesn't include "yacht rock" as a genre category. Caspian Sky is indeed an easy listen, but it's informed far more by the soft-rock stylings of Hall & Oates and post-Chicago Peter Cetera than, say, John Tesh.

Take, for example, the album's second track, "The Wine of Astonishment." Laden with bright, complex guitar lines and equally intricate vocal harmonies, the song could be an outtake from Cetera's hit 1986 record Solitude/Solitaire, right down to the pitch-perfect fade-out ending.

At 17 tracks, Caspian Sky is a behemoth by modern standards. But Gottfried seems to be aiming for an audience of a different generation, one that would be more than happy to set sail for 70-plus minutes of breezy soft-rock bliss.
---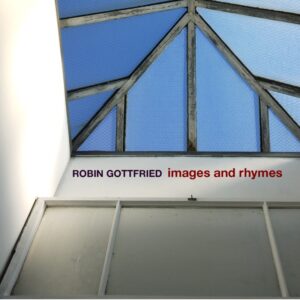 Robin Gottfried – images and rhymes
by Peter Bruce Wilder CONCEPTIONEERING

In the attempt at full disclosure, I am an award winning composer, audio engineer and record producer. As an incredibly selective individual (many might say snobby, opinionated, cranky bastard) I am typically interested only in production and creative work that exudes a high level of competence and achievement. Rarely these days do I find myself absolutely impressed with a contemporary recording from start to finish. This may be due to being jaded from long music industry experience, jaded with overly-compressed audio assaults on my ears from commercial radio and web, the low fidelity of bit rate reduced online audio formats and the abrasiveness of contemporary media noise in general.

Robin Gottfried's new album "Images and Rhymes" restores my faith that individuals still exist who understand such timeless musical concepts as melody, chord structure and progression, as well as appropriate choice and positioning of instrumental texture. Gottfried has a singing voice that comes across as experienced and absolutely compelling in its honesty. His singing is extremely easy to listen to, and retains an obvious and strong emotional connection to his songwriting. Robin "means" these songs, and it comes through on every note. To compliment Gottfried's ample multi-instrumental musicianship, the choice of other contributors is also deftly handled. Drum parts are real, clean and solidly grooved, and background vocals are lush without being dense, and tasteful without getting in the way of the primary melody line. Vocal chordal modulations move through each piece sinuously, an example of Gottfried's formidable arranging experience. Additionally, the lyrical content makes the regular events in Gottfried's worlds come alive, revealing both the challenges and joys he has observed. Creative people, whether they are consciously aware of it or not, expose themselves within their art, within their creativity. Gottfried makes this point unashamedly and elegantly. I find myself listening over and over, and have yet to settle on a specific favorite.

Finally, and from the perspective of a (competing) composer, audio engineer and producer, this album has been recorded with the utmost care and attention to quality… both within technical aspects as well as performances. The icing on the cake is the superbly tasteful mastering work by Lane Gibson (www.lanegibson.com). The CD is as rich and smooth as a rare and prohibitively expensive brandy, and provides the ever-elusive blend of articulation, spatial believability, rich density and heft. (Gibson's unobtrusive touches reveal how much an experienced, musically oriented mastering engineer can add to a production.) I don't recommend much in the way of musicians and CD's period, but in my candid opinion Robin Gottfried's "Images and Rhymes"
deserves more than a few critical listens. Buy it.
---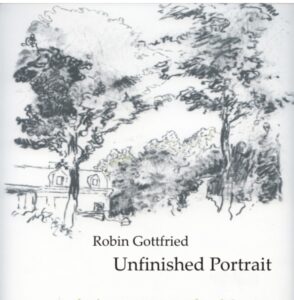 Robin Gottfried – Unfinished Portrait
Brent Hallenbeck / writer – Burlington Free Press

Remember soft rock? Burlington multi-instrumentalist Robin Gottfried does. "Unfinished Portrait" is awash with the sorts of harmonies and keyboards that Billy Joel and Todd Rundgren knew so well in the 1970s. Gottfried's earnest singing carries the disc, but guest vocalist Amber deLaurentis of Burlington takes charge on the pretty ballad "Just One Day."
---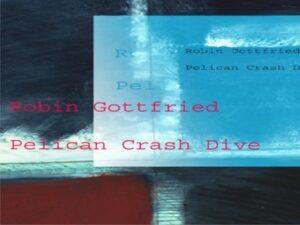 Robin Gottfried – Pelican Crash Dive
By Teresa Liao – Rikks Revues

Robin Gottfried is the ultimate one-man band. The versatility of the man is incredible. Not only is he a singer/songwriter who plays the piano, guitar, bass and percussion; but he is also the producer/engineer of his own CDs. Gottfried's fourth and latest creation, Pelican Crash Dive, brings back the old school sound. The lyrics are simple and the music is clean, no need for extraneous sounds or unintelligible lyrics.

With eight songs on the album, Robin Gottfried is able to display all of his talents as a music man – a well-rehearsed singer with an ear for perfection. There's no room for sloppiness in this album. The notes are hit and the beats are adhered to. On the other hand, lyrics and the melody are not nearly as regimented. Robin Gottfried lets the songs take him where they will.

Like most albums out there, Gottfried has included several love songs. "Stay With Me" is one of those slow one-line chorus ballads that you roll your eyes to if you're not feeling that particular sentiment, but will tear-up to if you are. It's the song that you'll hear during the scene in a big motion picture where the couple is sitting at a fancy restaurant debating whether they should stay together or not. "(Got to Get Your) Loving' Off My Mind" is a bit more direct with a catchy beat and good rhythm.

As for the other songs, they're just quirky enough to almost fall out of the category. "Just By Chance" isn't a different kind of love ballad because of the song itself, it's unique because of its deliberate delivery. With the added high notes and guitar licks, the song is very entertaining. One song up the play list is "Tango of Your Life". The song may be about love, but it has more to do with the behaviors of love rather than the emotion itself. Listen to the song once or twice and Robin Gottfried will have you remembering those awkward junior high school years. The other 'almost' love song is "Once Upon a Woman". I almost want to put the song in the angry country love song pile, but it's got a little bit too much rock & roll and a lot more humor, a hard thing to do considering some of the country songs out there.

"Pelican Crash Drive", my favorite song on the album, again is an 'almost' love song. I'm not entirely sure what a pelican crash drive is, but the song is great fun to listen to. "New York City" is a surprisingly melancholy song about chasing dreams in the big city. "Rehearsals", is a somber piece about life and death.

Robin Gottfried's headshot on the album jacket says it all. Pelican Crash Dive delivers everything of this man. It's nothing too dressed up, just good old-fashioned rock n' roll music with a slightly unconventional twist that you can enjoy. The only word of advice to Gottfried and his music is, "Let us hear more."
---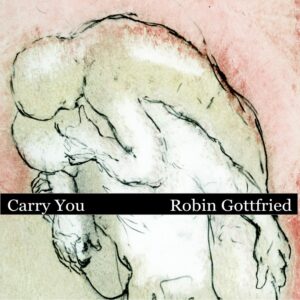 Robin Gottfried – Carry You (Self-released, CD) 2003
by Colin Cleary – Seven Days, Burlington, VT

Robin Gottfried is a master of the earnest, mid-tempo ballad…A talented multi-instrumentalist and songwriter, Gottfried sings and plays guitars, keyboards, bass and percussion, and has a few guests on horns, drums and vocals. He also produced, arranged and engineered his whole record. The arrangements are strong and uplifting, the piano playing and singing especially good. Smooth production highlights include layered backing vocals and a horn section on a couple of tracks. The songs are easy to like and fun…
---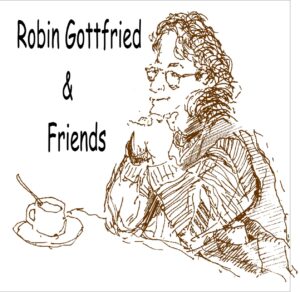 Robin Gottfried and Friends deserves a visit.
Steve Lemcke – Burlington Free Press – March 30, 2000

For fans of true adult-contemporary sounds, locally grown as they are, this disc is something to marvel at. Gottfried sets himself up as writer/producer of this material very effectively.

Passing back and forth between being the Donald Fagen of Steely Dan (with a Walter Becker guitar sound on "Seniorita"), his other role as producer allows him to step aside and let others perform.
"Burst Your Bubble," with its prog guitar-funk tendencies without the accompanying vocals, sounds like a track off of an old Jeff Beck album. With its gospel tones, "That's What I Need," written with Jon Fath, could be on the next Disney soundtrack. "Laundered Shirts & Photographs" has Elvis Costello/Joe Jackson written all over it.
Don't get me wrong. The CD is fine the way it is. All the performers do an admirable job, and the
musicians in the various configurations maintain a sense of continuity throughout. Gottfried is careful to keep the songs differentiated over the course of the album, so the disc never falls into a bog of middle-aged malaise.
He puts all the parts in their proper places: tasteful piano and a range of saxophones, the strong
vocals of Ana Guigui, along with The Friends Choir, give it that smoothly produced feel so integral to the adult sound. But it's clear the success of this album is the production work and arrangements of Gottfried himself. Maybe it's the recent Academy Awards still rattling in my brain, but these songs seem to have the right stuff for an effective big-show production number. These are pop songs in the tradition of all those writers of songs that go unheralded; the ones that create the songs for all those adult pop stars who find themselves on the charts.
Call me a softie. Call me old. But "Robin Gottfried and Friends" proves that strong craftsmanship (even in a genre that can usually cause my blood to curdle) still manages to speak for itself and say "nice job."
---
Robin Gottfried and Friends CD
by Michael Allison of The Global Muse, November 13, 2000
Robin Gottfried reminds me a lot of Jackson Browne, but with a more upbeat style of songwriting in the way of Elvis Costello. His lyrics are very passionate and expressive of human emotion. The music that you can expect is of a more intelligent nature with an emphasis on songwriting and musical diversity. Speaking of musical diversity, this CD has a lot of that. From jazzy grooves to pop/rock compositions, this album has it all. The music is something that you would expect from the likes of Santana, but is progressive enough to be something who'd expect from Kansas.

There are many great songs worth mentioning on this album. The most notable and attention grabbing are "I need your love" and "No Reply." Both songs have a ballad feel to them, and the songwriting is remarkable. Lyrics that touch the heart of the listener. Robin Gottfried is definitely an artist of a higher caliber. The music that he creates is something to be remembered. This is one
of those albums that I would happily recommend to most anyone, because I'm sure that they would not be disappointed.
---