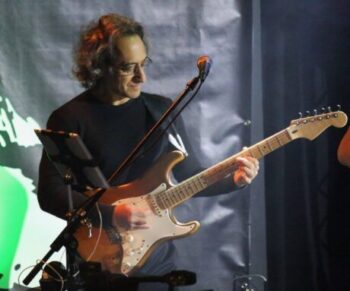 Robin Gottfried – singer songwriter, guitar
Robin Gottfried grew up in Washington Heights, New York City where he graduated from the High School of Music & Art in 1970.
He immediately started his professional career as a singer/songwriter performing in bands that played all over the Northeast. Robin now performs in the Burlington, VT area where he has lived since 1978. He spends every available hour in his digital recording studio.
Robin's discography:
Handwritten – 1994
Robin Gottfried & Friends – 2000
Carry You – 2003
Pelican Crash Dive – 2005
Unfinished Portrait – 2007
Pages (with Susan Hosmer) – 2009
images and rhymes – 2011
Caspian Sky – 2014
Other Side of the Rain – 2017
Our Trip Up In Time – 2019
Dreams and Extremes – 2022