Thanks for visiting the Robin Gottfried Band site!
Location
Date
Times
Directions
Jericho Cafe & Tavern
Saturday,
November 09, 2019
6 - 9

Google Map

On Tap, Essex Jct., VT
Friday,
December 20, 2019
5 - 8

Google Map

On Tap, Essex Jct., VT
Saturday,
February 01, 2020
5 - 8

Google Map

On Tap, Essex Jct., VT
Friday,
April 17, 2020
5 - 8

Google Map

On Tap, Essex Jct., VT
Saturday,
May 16, 2020
5 - 8

Google Map
Original tunes:
---
Cover tunes:
We Can Work It Out – Beatles
To Make You Feel My Love – Bob Dylan
Givin' It Up For Your Love – Delbert McClinton
Never Been Rocked Enough – Delbert McClinton
Two More Bottles Of Wine – Delbert McClinton
Standing On Shaky Ground – Delbert McClinton
After Midnight – Eric Clapton
Change The World – Eric Clapton
Tore Down – Eric Clapton
The Letter – Joe Cocker
Dixie Chicken – Little Feat
Cinnamon Girl – Neil Young
Love the One You're With – Neville Brothers/Steve Stills
Sands of Time – Neville Brothers
Before the Fall – Robin Gottfried
Burst Your Bubble – Robin Gottfried
Come To Me In My World – Robin Gottfried
Count On Me – Robin Gottfried
Criminal Investigation – Robin Gottfried
Everything – Robin Gottfried
Got A New Car – Robin Gottfried
Got To Get Your Lovin' Off My Mind – Robin Gottfried
Here She Comes – Robin Gottfried
Heroes – Robin Gottfried
I Feel Just Like A Bum – Robin Gottfried
Just One Day – Robin Gottfried
On the Streets of Paris – Robin Gottfried
Patty's In The Caddy – Robin Gottfried
Quarantined – Robin Gottfried
Radio Me – Robin Gottfried
Seniorita – Robin Gottfried
Shoestring – Robin Gottfried
The Fading Of Winter – Robin Gottfried
The Love I Have for You – Robin Gottfried
Wild Card – Robin Gottfried
Wishing Well – Robin Gottfried
Why I First Loved You – Robin Gottfried
Kid Charlemagne – Steely Dan
My Old School – Steely Dan
Peg – Steely Dan
Can't Find My Way Home – Steve Winwood
Superstitious – Stevie Wonder
I Wish – Stevie Wonder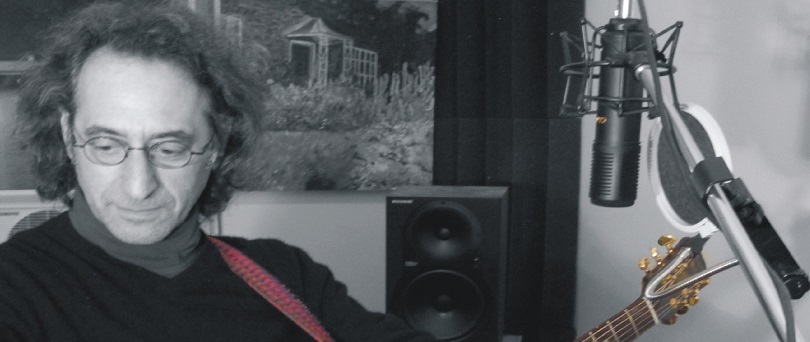 Robin Gottfried – singer songwriter, guitar
Robin Gottfried grew up in Washington Heights, New York City where he graduated from the High School of Music & Art in 1970.
He immediately started his professional career as a singer/songwriter performing in bands that played all over the Northeast. Robin now performs in the Burlington, VT area where he has lived since 1978. He spends every available hour in his digital recording studio.
Robin's discography:
Handwritten – 1994
Robin Gottfried & Friends – 2000
Carry You – 2003
Pelican Crash Dive – 2005
Unfinished Portrait – 2007
Pages (with Susan Hosmer) – 2009
images and rhymes – 2011
Caspian Sky – 2014
Other Side of the Rain – 2017
See more on Robin at his home site zoerobin.com and on YouTube.
---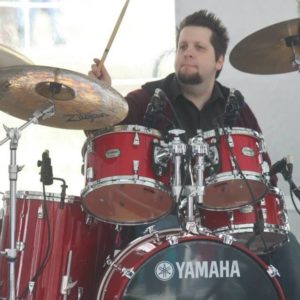 Ian Koeller – drums
Ian Koeller is a professional session and live musician from New York and currently living in Burlington Vermont.
At age 4 Ian got his first set of drums and started working out grooves and fills he heard on the radio. By age 11 Ian studied with world renowned educator Jeff Salisbury.
Ian started playing professionally age 16 joining & playing with various bands in the Burlington, Vermont area including Microwave Mangos, Jenni Johnson, Gang of Thieves, Theravada, Jimmy T. Thurston, Keeghan Nolan, Joe McGinness, David Pollack, A House On Fire, Bob Levinson, The Phil Abair Band, Rick & the Ramblers, The Contois School of Music Band & now with Robin Gottfried & Friends.
Ian is an in demand recording session player working with the above artists, as well as recording sessions with New York City artists.
See more about Ian at his site: iankoeller.com
---
John Hasenfus – vocals, bass
John Hasenfus studied music at the University of Vermont and the University of Maine, graduating with a degree in Bass Guitar Music Performance in 1982.
After graduation he played the local Maine music circuit for several years before co-forming the regionally successful band Cornerstone. Cornerstone toured full time all over New England and the Canadian Maritime Provinces. Cornerstone released several singles and one full length album as well as acting as opening act for bands such as Foghat, Grand Funk railroad, The Outlaws and The Fools.
John moved to Vermont in the early 90's continuing his music career playing with local artists Martin GuiGui, Red Heaven, Johnny Lynch, Nobby Reed and most recently Stur Crazie and Cyn City.
---
"The Robin Gottfried Band is a 3-piece group of professionals that will have you moving your chair for a better listen. Their repertoire ranges from tasteful originals to fantastic covers that most bands don't have the chops to perform. If you're looking for a band that holds their own identity while pleasing everyone in the room the Robin Gottfried Band is for you."
David Means
Member, Flynn Theater Programming Committee, Burlington, VT
---
"Many folks can learn an instrument, study how to read music and play the many notes that comprise a tune. Yet experiencing the muse of Robin Gottfried takes this skill set and engages a particular magical intangible. Robin and the band have a certain undefinable cadence or ability to reach into the heart of a song and emote an unmistakable feeling of inclusion within an audience. From originals to choice cover songs this music leaves people joyous and refreshed in the sense that people are liberated to laugh, cry and feel again! Masterful and tight the Robin Gottfried experience can light up the darkest night!"
Eric Koval
Manager/Owner, The Mad Taco/Double E, Essex Center, VT
---
"His complex and finely detailed arrangements waste not a single note or phrase. He's somehow both flashy and efficient…"
"… Gottfried is the genuine article, plying his trade with a refreshing lack of irony and pretense. The latest example of the man's songsmithing is his ninth album, Other Side of the Rain."
Dan Bolles
Seven Days
---
"Robin Gottfried remains one of the most dedicated, honest musicians and composers I know. His songs are meticulously crafted, with a solid nod to the immersion and experience of both a master of his craft and an honest, open exposition of his own thoughts."
Peter Bruce Wilder
p.b. wilder CONCEPTIONEERING
---
"…The Robin Gottfried Band delivers an invigorating mix of passion and experience to create a brand of rock music that is both toe-tapping and poetic…"
"The band specializes in a unique style of music which prioritizes originality and experimentation…"
Luke Vidic
Big Heavy World, Burlington, VT
---
"I booked the Robin Gottfried Band for our community concerts in the park. On the night of the performance, I usually walk around selling raffle tickets which allows me to get feedback about the bands. We have anywhere between 200-300 attendees and the feedback from everyone was wonderful. They were great! People could hear them, the quality of the sound was amazing and their song choices are all very upbeat. I would highly recommend them as well as I will definitely hire them again for future gigs."
Lynn Mason
Coordinator, The Waterbury Rotary Summer Concert Series
---
"It was a pleasure to host the Robin Gottfried Band here in the Tap Room at Switchback. They brought a bright and positive energy that perfectly matched the vibe in the building. Their music had folks swaying, smiling and drinking. Three ingredients for an excellent Friday evening."
Chris
Bar Manager, The Tap Roon, Switchback Brewery, Burlington, VT
---
"Robin brings melodic harmonies and thoughtful lyrics to his stage show, and with his band, the sound is elevated to a pleasing soundtrack for anyone seeking an enjoyable night out."
Beckie Sheloske, Owner, Charlie O's, Montpelier
---
"The Robin Gottfried Band is conscientious and professional. They play a great mix of classic nostalgic rock as well as catchy original material. Perfect for venues big and small. They present a sound robust enough to fill a larger space and yet comfortable for an intimate venue."
Laura, Lounge Leader, Two Brothers Tavern, Middlebury, VT
---
"I'll be concise: these guys rock! They play a great selection of their own original material and covers. Their rendition of After Midnight is awesome and memorable."
Stephen
Shift Supervisor, Jericho Cafe and Tavern, Jericho, VT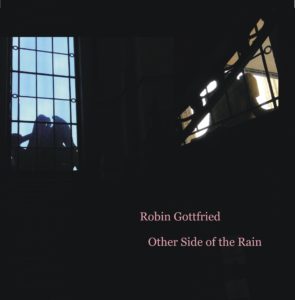 ---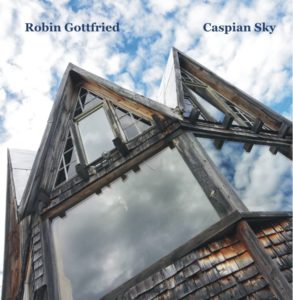 ---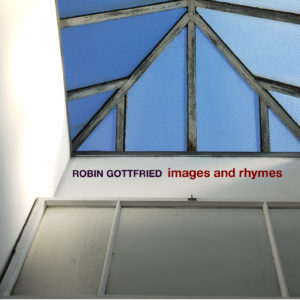 ---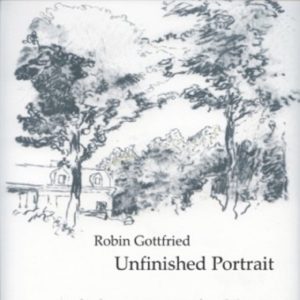 ---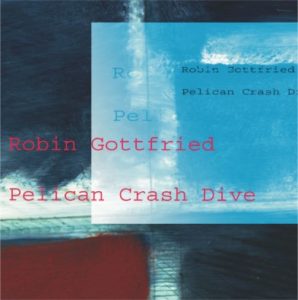 ---
---